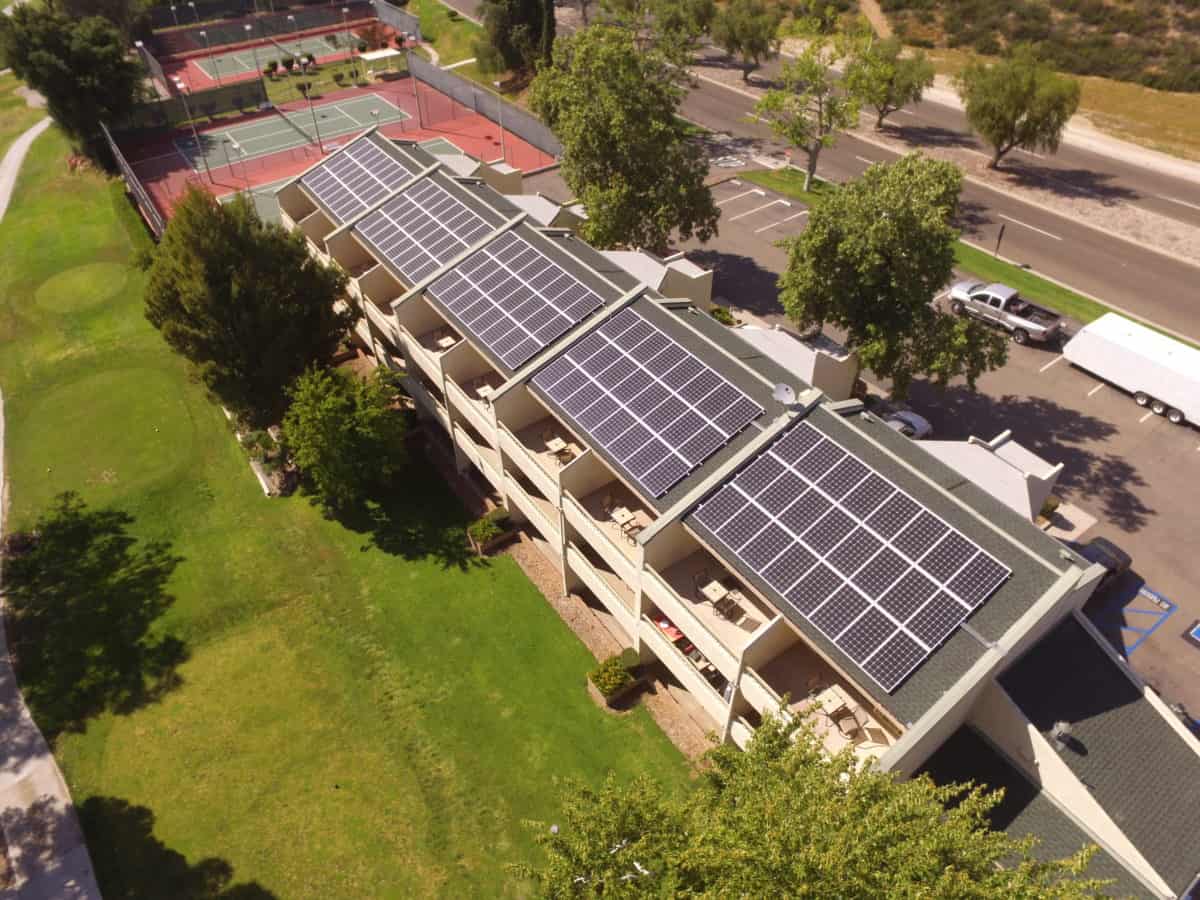 Providing Solar Solutions for Non-Profits in San Diego
Going Solar Is Great for Your Non-Profit
Non-profit organizations are driven by their mission of providing service to society. However, they are often hindered from executing this mission by a scarcity of financial resources. After all, non-profits depend on the generosity of sponsors and donors to finance their operations. Going solar is an effective way to cut down on energy expenses, making more resources available to finance your primary needs. Solare Energy is proud to partner with non-profits in San Diego, CA, to make solar power available at an affordable cost. Solare Energy will assess your energy needs, design and install the system, and assist your organization in finding the right financing mechanism to get the best value possible. Get in touch with us today to learn more about our solar solutions for non-profits.
What Are the Benefits of Solar for Non-Profits?
One of the most easily recognizable benefits of installing a solar panel system for non-profits is the massive savings observed in operational costs. However, there are other benefits of going solar that non-profits should consider:
By choosing solar energy, a clean, renewable energy source, you are doing your part in preserving our environment.
Going solar might help you attract more donors and sponsors who align with this cause.
You will gain respect in your community for making a statement towards renewable, clean energy, pushing your brand forward in a positive light.
Solar Energy Solutions We Provide
Solare Energy is committed to providing energy solutions for non-profits of all kinds – it's our way of supporting you as you support society.
Solar for Churches & Religious Organizations
Churches are typically supported by donations from their congregations, so it can be difficult to cope with constantly rising energy costs. Dedicating more of your church budget to operating costs every month can take away from other important programs. Solar panels for churches and other religious organizations are a great way to fix electricity costs and free up money for growth or community outreach.
Solar Solutions for Schools & Education Centers
More and more universities are acknowledging the many benefits of going solar. Whether it's a campus-wide effort or a few panels in the parking lot, higher education institutions across the country are opting for solar energy to reduce operational costs. Schools at other levels, such as special education centers and high schools, can benefit from our solar energy solutions in similar ways while making a statement to the school community that they care about the environment.
Solar for Specialty Facilities & Treatment Centers
Whether your center works with special-needs clients or provides rehabilitation services, you can see added savings every month by installing solar panels. Whether you have a centralized campus with on-site residence or housing and facilities dispersed throughout the community, Solare Energy will create a customized energy solution designed to operate within your facility.
Solar Power for Homeowners' Associations
Take advantage of your HOA's non-profit status to access special financing and utilize common areas to install solar panels, saving money for both your association and your homeowners. Solare Energy's solutions for HOA solar are often used to offset the costs of common grounds electricity consumption, such as lighting, pools, elevators, and more.
Finance Your Non-Profit's Solar Power
Solare Energy works with non-profits in San Diego, CA, to help them determine the best path to financing their investment into solar energy. Three financing options available are PACE Programs, third-party-owned solar, and crowdfunding.
PACE Programs: Designed to utilize property taxes to finance improvements, PACE programs allow your organization to tap resources usually untouched. These programs can help you install solar panels for churches, schools, treatment centers, and more. Solare Energy's analysts will help you decide if this solution is best for you.
Crowdfunding: Many non-profits who rely on the generosity of the public are familiar with crowdfunding as an effective means of raising funds for their cause.
Third-party-owned Solar: For non-profit organizations seeking immediate cash flow savings, TPO systems (leases or power-purchase agreements) can be an effective way to lower operating costs without the outlay of any capital. Solare Energy specializes in providing financial analysis to help you weigh your options.
Talk to Our Solar Experts Today
Optimize your non-profit's resources by spending less on energy and more on your mission. Contact us today to get in touch with a solar expert who can help you figure out your options.