Solar Installations in San Diego, CA
Some people say solar panels can't be aesthetically pleasing, these people usually belong to HOAs. Today we are going to prove them wrong by showcasing 7 examples of energy-efficient homes that have perfectly integrated solar power. Most homes on this list are from California and a few are from around the world, but all the homes on this list show just how beautifully solar panels can by applied to an array of architectural styles.
1. Venice, California.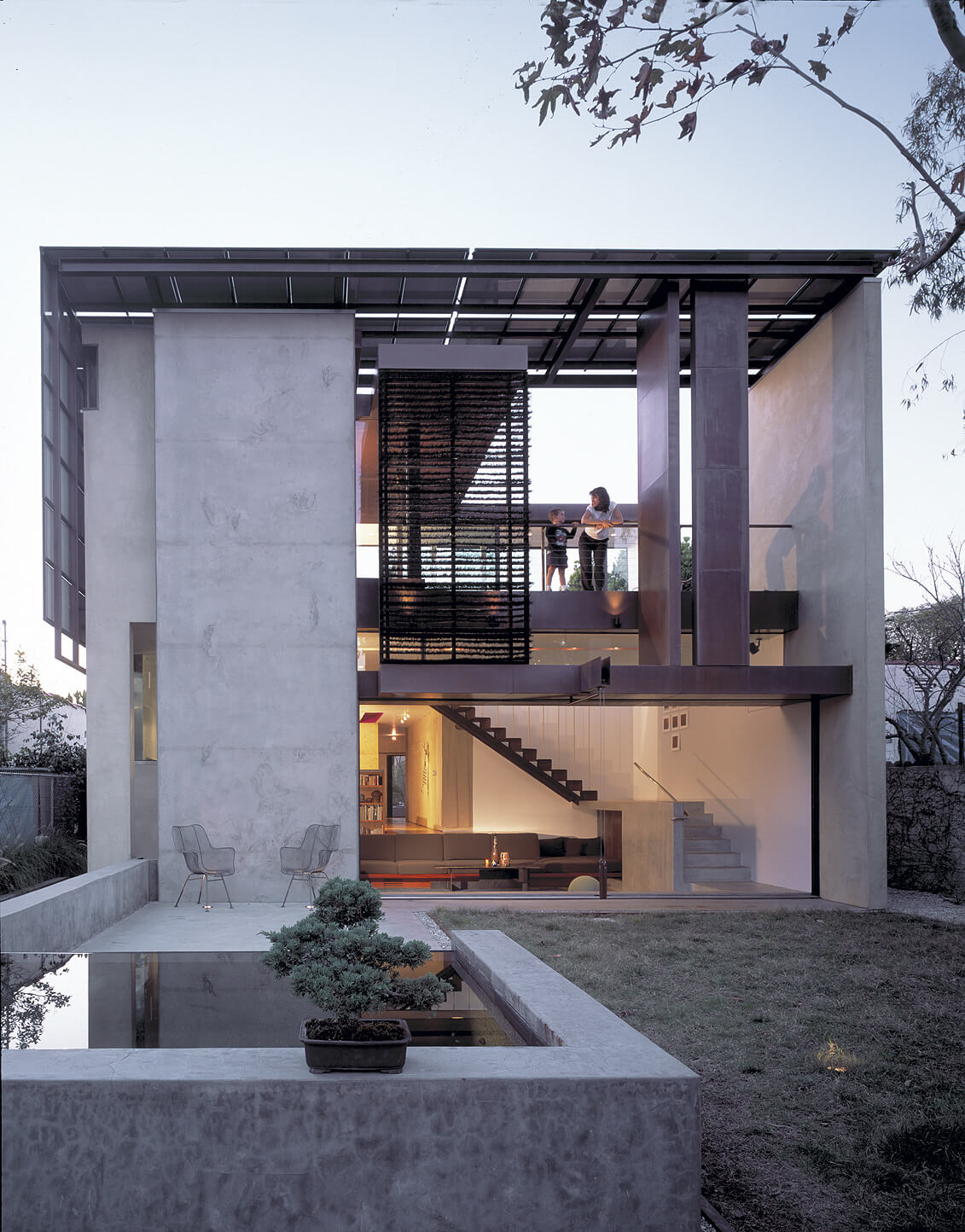 Dubbed the Solar Umbrella House, this renovated home boasts a collection of environmentally smart upgrades: solar water heating panels, a storm-water recycling system, ethically-sourced materials, and of course, a solar panel array that produces 100% of the home's power needs. The building's design provides a modern (and virtually off-grid) take on Paul Richard's 1953 Umbrella House.
2. Denver, Colorado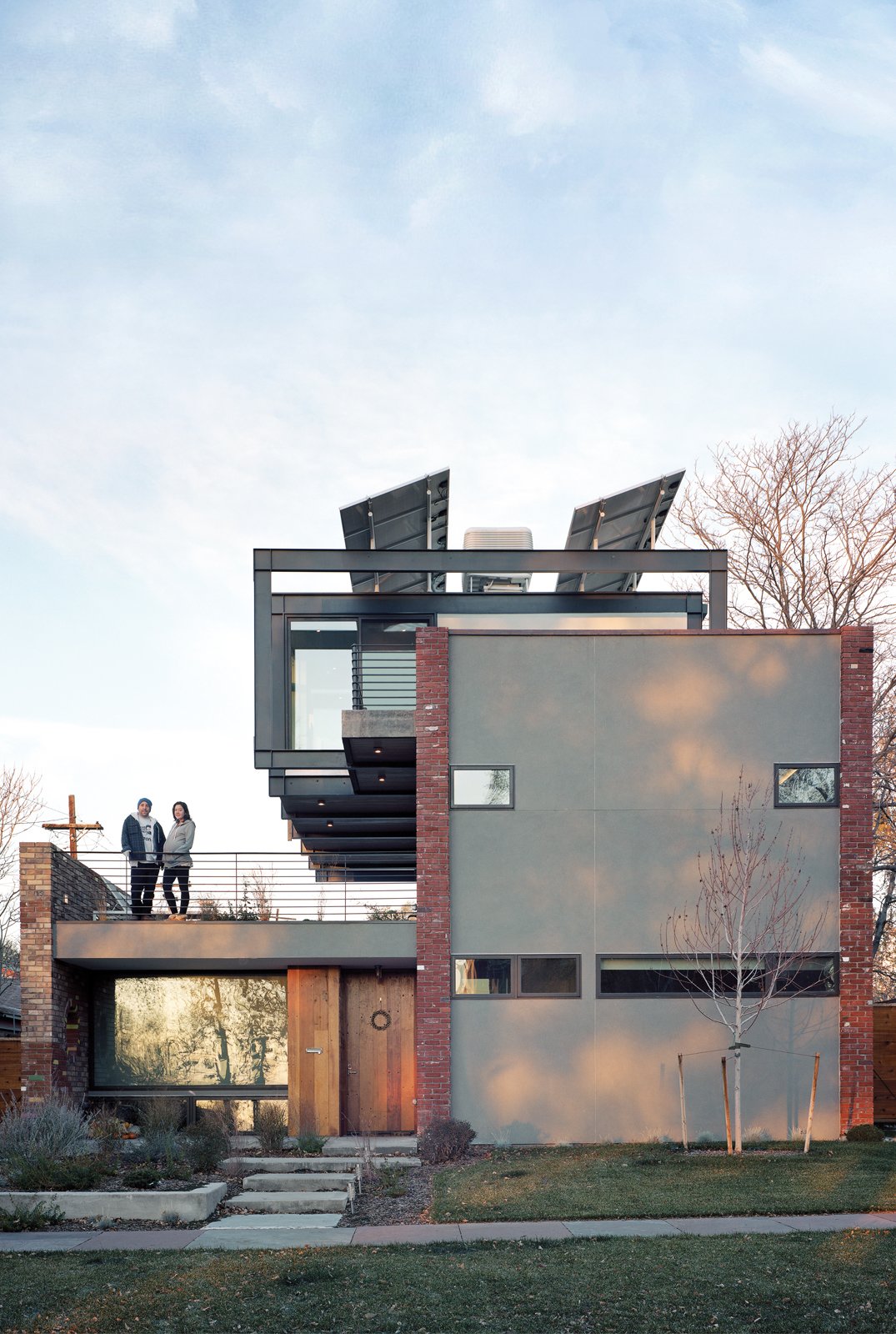 John and Paige Damiano have learned to work with the elements, both professionally and domestically. As a territory manager for Burton Snowboards, John relies on the area's snowfall, but as homeowners, the Damiano's put their faith in the sun with solar water heating and rooftop solar panels. It seems that their commitment is going to pay off too, since Denver actually has more sunny days per year than San Diego!
3.San Francisco, California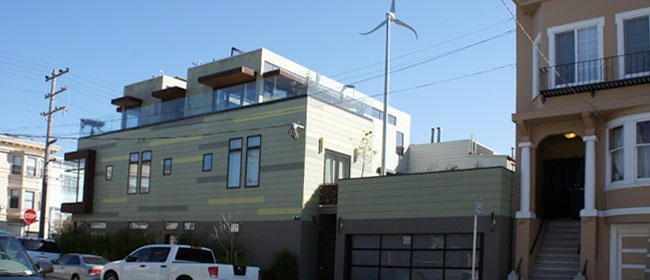 Believe it or not, this modern San Francisco home is over 100 years old. Thanks to a recent overhaul intended to update and reinforce the structure, the home now sports a more open layout, roof landscaping, a glass penthouse, and bi-facial solar panels. Looking good for a centenarian!
4. San Diego, California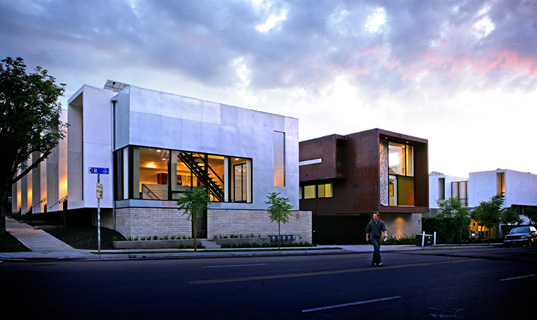 Paying respect to San Diego's historic textile industry, the architects at Jonathan Segal FAIA updated what was previously the textile manufacturers' union hall. The old block building was transformed into affordable housing and architectural office space, with each unit generating its own power from rooftop solar arrays.
5. Barcelona, Spain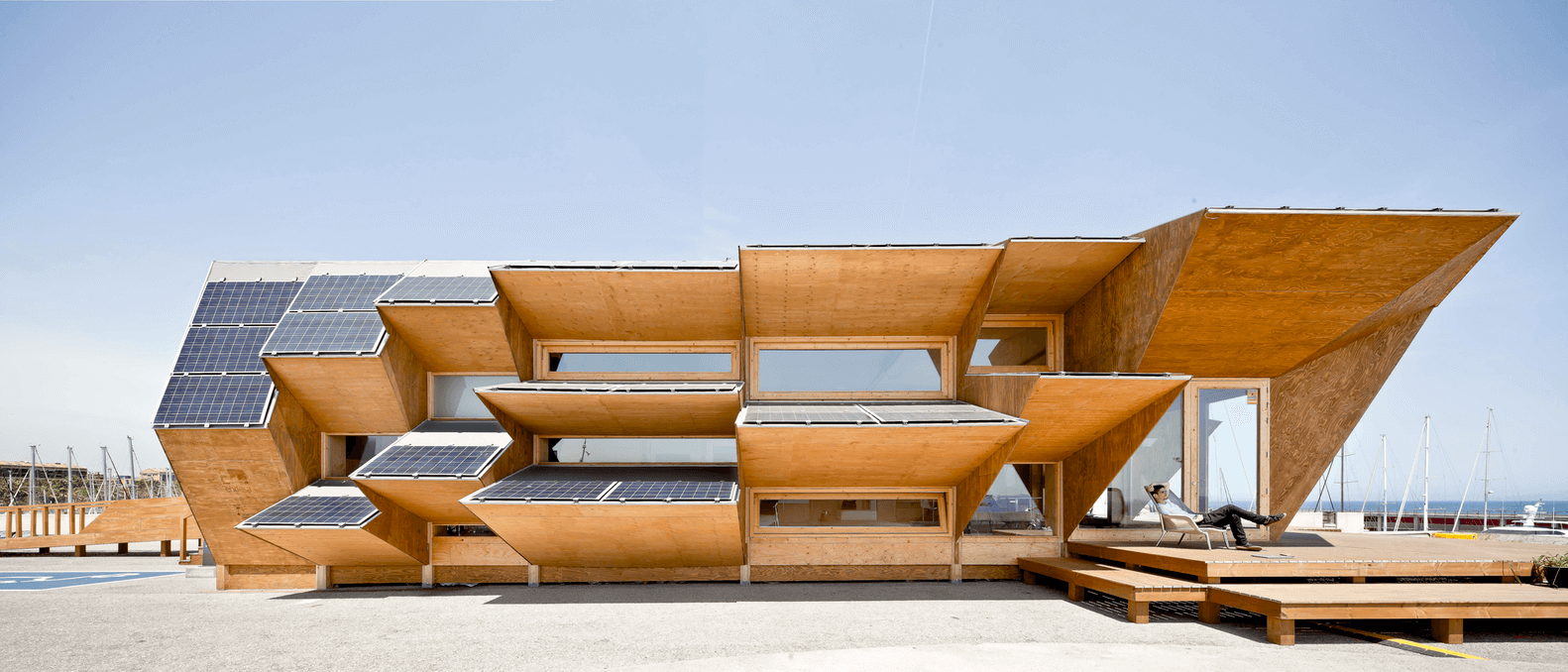 This beautiful building is called Endesa Pavilion and updates the principal of "form follows function" with the concept of "form follows energy." In keeping with this saying, the south-facing areas open to the solar path based on angles of optimization, while the north-facing walls serve as insulation and protection. Over the course of a year, it will serve as a monitoring station for all aspects of intelligent power management.
6. Italy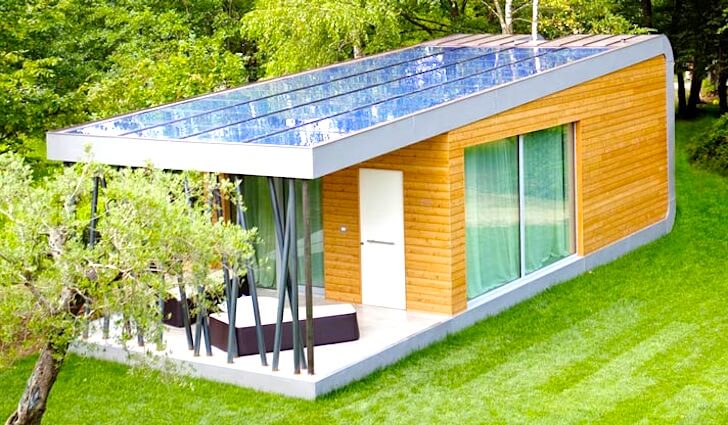 This Italian take on a modular getaway is intended to seamlessly integrate the surrounding environment – whether in the woods or on the beach – with the nature of the home, both in style and in purpose. Called the "Green Zero" home, the building aims for zero environmental impact, a goal facilitated by the thin-film solar panels which decorate the wraparound roof.
7. Bessancourt, France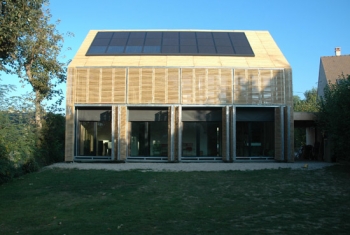 When most people think France, they don't think bamboo. But the experimental brainchild of architects Milena Karanesheva and Mischa Witzmann disrupts this notion with a bamboo-clad and energy-efficient farmhouse outside of Paris. The family home was one of the first Passive Houses in France, meaning the building is ultra-low energy – in fact, it only uses about a tenth of the energy that conventional French homes use!