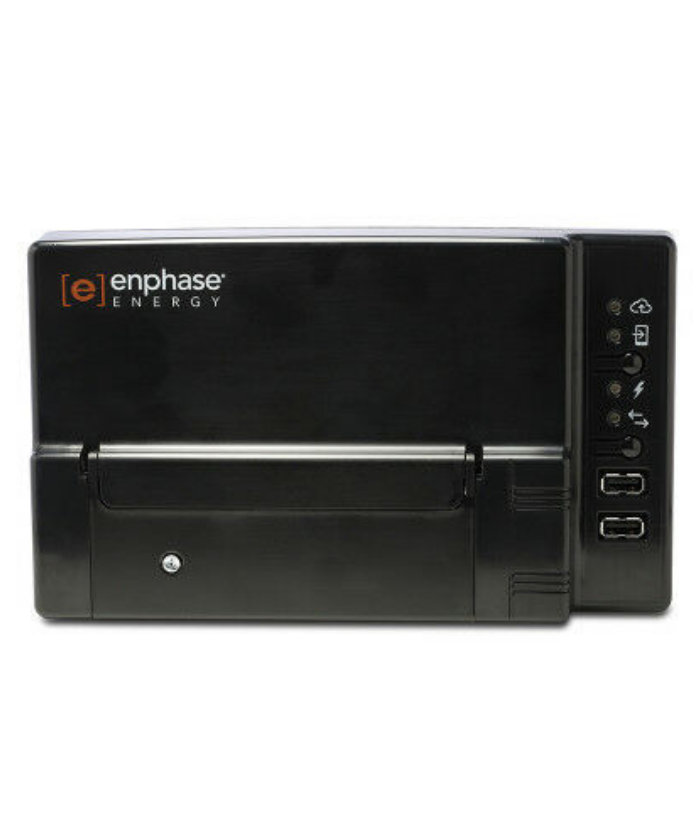 How to Reconnect Envoy-S/IQ Envoy
The Envoy-S and the IQ Envoy have built-in wireless connectivity to connect to your home Wi-Fi, if the LED indicator for the Envoy is turned off or a different color other than green, use the instructions below to reconnect it. You will need your smartphone for these instructions.
Locate your Envoy and press the AP mode button, which is the button underneath the icon of a smartphone.

On your smartphone, go to your Wi-Fi settings and select the network that has the word "Envoy" followed by a series of numbers. This is your Envoy's network connection.

Open a web browser on your phone (Chrome, Safari, Firefox, etc.) and type in 172.30.1.1 on the address bar, where you would put a website address.

This IP address will take you to Envoy's webpage, scroll down to the serial number and take note of the serial number. You will need it for the next steps.

Tap on "Wi-Fi" and a pop-up will appear asking for a username and password. Your username will be "envoy" and the password is the last 6 digits of your serial number.

Once you have gained access, tap on "More Info" >> "Forget this Network" >> "Forgot". This may take a few minutes

next, tap on "View Networks" and select your home Wi-Fi.

Enter the password for your Wi-Fi and tap "Connect". If the connection was successful, the overview screen will show that you are connected to your Wi-Fi network and the top LED light on your Envoy will show green.
Note:
Depending on how long the envoy has been offline, it may take a while for all the data to be uploaded to your Enlighten app. It typically takes one hour to upload a day's worth of data. If your Envoy has been offline for 20 days it will take 20 hours to upload all the data until it can resume reporting current data.
If you have followed the instructions but are not able to reconnect the Envoy, please contact our Service Department at 858-547-4300 for further assistance.